Dining
HK Hotel Pachuca is just moments from some of the top restaurants in Pachuca, but our guests can also enjoy an outstanding dining experience without leaving the hotel. Our full-service restaurant, B.R.E.R.A. Kitchen, serves breakfast and dinner, with a menu of internationally-inspired dishes created by renowned chef Franco Maddalozzo.
Guests also enjoy a complimentary hot breakfast each morning of their stay. Our breakfast includes a wide range of made-to-order breakfast favorites along with fresh yogurt, granola and fruit.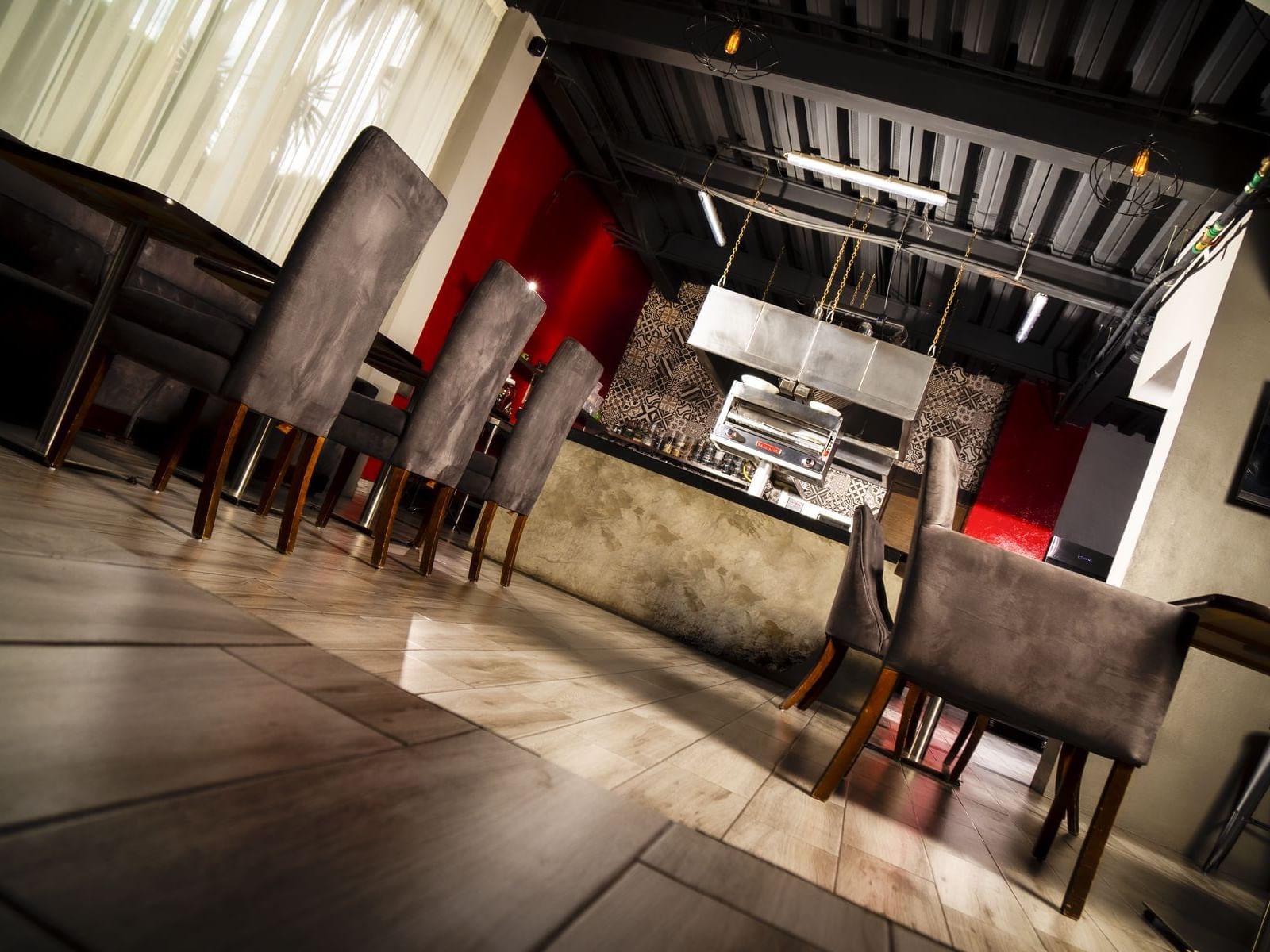 Italian chef Franco Maddalozzo has 30 years of culinary experience from around the world, and he's brought a little from every one of his stops to our B.R.E.R.A. Kitchen restaurant. The restaurant menu showcases a fusion of Italian, Mexican, Mediterranean and Asian flavors to tempt all palates with a variety of eccentric delights.
Learn More